The NYC CBT Leadership Team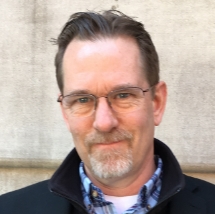 Past President
Director - Cognitive Health Group

Founder, CBT for Tinnitus, LLC

Visiting Scholar- Columbia University Teacher's College

Associate Clinical Professor, Icahn School of Medicine, Mt Sinai Hospital

Certified in Cognitive and Behavioral Psychology

Websites:
A MESSAGE FROM OUTGOING PRESIDENT BRUCE HUBBARD
Serving as NYC CBT president has been one of the greatest honors of my career! Over my term I have watched our organization grow in many ways. We have added members, we are sponsoring our first full-day workshop, and our newsletter—NYC-CBT News & Updates—now goes out to over a thousand readers. I look forward to continuing to serve in the role of Past-President, and under the capable leadership of our new President, Nathan Thoma, I am confident that NYC-CBT will continue to thrive!
Honorary Lifetime President
Distinguished Founding Fellow - Academy of Cognitive Therapy

Recipient of Aaron T Beck Award

Clinical Professor of Psychology in Psychiatry - Weill Cornell Medical College

Website: www.cognitivetherapynyc.com
President
Clinical Assistant Professor of Psychology in Psychiatry - Weill Cornell Medical College

Diplomate of the Academy of Cognitive Therapy

Certified Advanced Schema Therapist

Website: www.nathanthomapsychology.com
A message from NYC CBT President Nathan Thoma
I have enjoyed being a member of NYC-CBT for the past seven years and I am proud to now serve as the organization's president. Cognitive Behavioral Therapy (CBT) has attracted me since early in my clinical training due to its active focus on relieving client suffering, its firm foundation in learning principles, and its aim of providing patients with powerful corrective emotional experiences. Furthermore CBT practitioners have embraced empiricism as a core value. The CBT community has engaged in the use of science for the past fifty-plus years to demonstrate efficacy as well as discover new clinical methods that work best. In recent years, the CBT framework has come to integrate a variety of approaches including traditional Cognitive Therapy and Exposure Therapy, more recent variations such as Schema Therapy, as well as "Third Wave" mindfulness and acceptance-based therapies such as Dialectical Behavior Therapy (DBT), Acceptance and Commitment Therapy (ACT), and Compassion-Focused Therapy (CFT). As president of NYC-CBT I want to welcome practitioners who desire to practice evidence-based psychotherapy and in particular find themselves interested in any or all of the current forms of CBT.
President Elect
Clinical Associate Professor of Psychology & Assistant Director of Clinical Training - Yeshiva University Ferkauf Graduate School of Psychology

Adjunct Clinical Assistant Professor of Psychology in Psychiatry, Weill Cornell Medical College

Website: Jamieschumpf.com
Executive Secretary
Clinical Assistant Professor of Psychology in Psychiatry - Weill Cornell Medical College

Director, New York Anxiety Treatment Center

Website: nyanxietytreatment.com
Representative at Large
Director & Founder, The Child & Family Institute

Visiting Scholar, Columbia University-Teacher's College

President, ABCT Child & Adolescent Anxiety SIG

President, Westchester County Psychological Association, Clinical Division

Council Rep (Westchester), NY State Psychological Association

Website: www.childfamilyinstitute.com


Representative at Large
Clinical Assistant Professor of Psychology in Psychiatry, Weill Cornell Medical College

Adjunct Clinical Supervisor, Ferkauf Graduate School of Psychology

Certified Diplomate, Academy of Cognitive Therapy

Website: www.lindsaytulchin.com
Treasurer
Private Practice, Upper West Side, NY, NY

Co-Chair, ADAA Child & Adolescent SIG

Recipient, ADAA Clinician Outreach Award

IOCDF Pediatric BTTI certified therapist

Website: www.RuthLippin.com
Events
Lindsay G. Tulchin, PhD Chairperson
Rachel Hutt, PhD
Brittney Silvestri, PsyD
Technology
Tara Deliberto, PhD Chairperson
Kim Grocher, LCSW
Rachel Freed, PhD
David Fazzari, PhD
Marketing
Bruce Hubbard, PhD Chairperson
Elena Mayville, PhD
Kore Nissenson, PhD
Nicholas Forand, PhD
Membership
Nathan C. Thoma, PhD Chairperson
Ruth Lippin, JD, LCSW
Sara Honickman, MA
Anne Marie Albano, PhD
Doris Chang, PhD
Suzanne Davino, PhD
Susan Evans, PhD
Baruch Fishman, PhD
Jonathan Kaplan, PhD
Robert Leahy, PhD
Lata McGinn, PhD
Deborah Melamed, PhD
Alec Miller, PhD
Katherine Muller, PsyD
Lisa Napolitano, PhD
Simon Rego, PsyD
Laura Reigada, PhD
Shireen Rizvi, PhD
Robert Schachter, EdD
Dennis Tirch, PhD
Deborah Walder, PhD
Rene Zweig, PhD